The Source for Online Job Analyses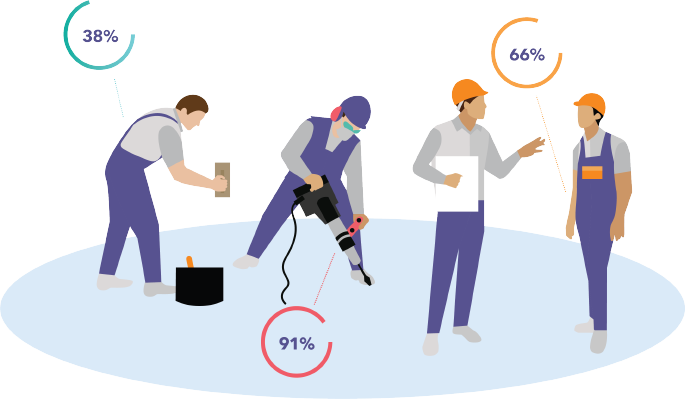 Search from 50,000 Job Titles,
Across Every Industry
JobXweb.com is the world's first and most comprehensive database of pre-defined job analyses, offering a solution to the current, paper-based aggregation method of conducting onsite job analysis, which is time-consuming, expensive, and at times disruptive to business operations.
Use JobXweb.com to eliminate manual data collection, reduce the cost of onsite job analysis, and ultimately free up resources to focus on risk resolution and injury prevention.
Simply search for a pre-defined Digital Job Profile from a database of 50,000 job titles across all industries, and electronically share to support hiring teams, injury prevention teams, ergonomists, consultants, claims , health care and medical teams when injuries/illnesses do occur.
Address the Demands of every Job
Each Digital Job Profile contains the essential demands of that job, whether they are physical, psychosocial or cognitive. Digital Job Profiles are shared with various stakeholders to support decisions leveraging the exact same set of data in a standardized, visual way to understand all the demands of the job.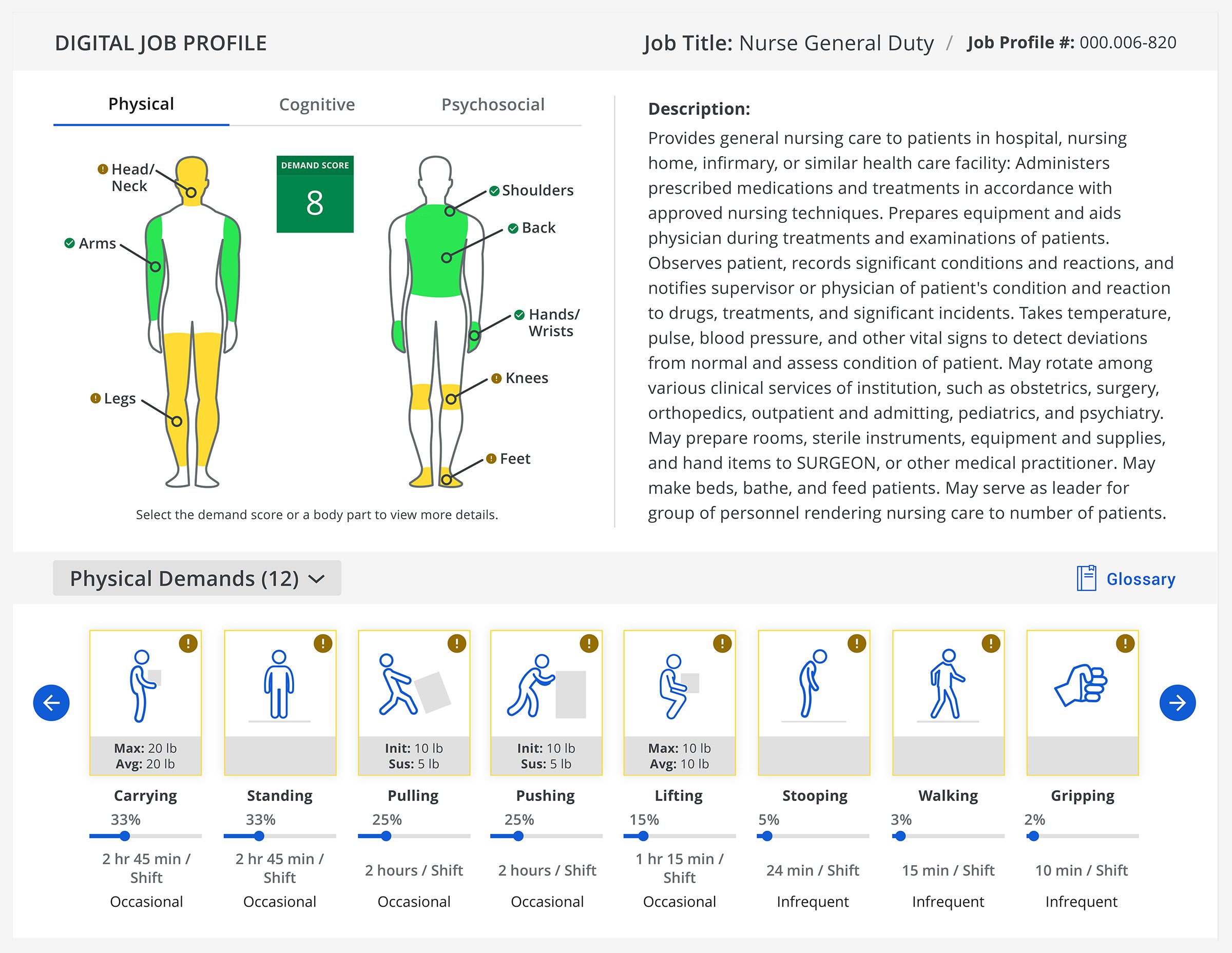 Protect your Company. Enhance your Business.
Insulate your company from unexpected, OSHA audits
Reduce litigation liability while defending personal injury cases
Validate pre-hire/post offer screenings
Minimize Workers' Compensation risks
Enhance EEOC and ADA Compliance

More Features and Applications of JobXweb.com's Digital Job Profiles:
Share with health and safety, human resources, insurers, claims teams, health practitioners and consultants
Enhance Stay-at-Work initiatives
Assign the right employee to the best fit job
Expedite Return-to-Work, supporting claims staff
Reduce the cost of onsite job analysis or consulting
Empower ergonomics to focus on risk resolution

 

rather than data collection
Eliminate costs associated with manual data collection for the majority of job titles
Access JobXweb.com for a Comprehensive Job Profile that Includes:
Each job profile has a job description outlining the duties of the role and the responsibilities required to effectively complete work.
MyAbilities sources job data from O*NET and makes it easily readable and comparable.
This page includes information from O*NET OnLine by the U.S. Department of Labor, Employment and Training Administration (USDOL/ETA). Used under the CC BY 4.0 license. O*NET® is a trademark of USDOL/ETA. MyAbilities has modified all or some of this information. USDOL/ETA has not approved, endorsed, or tested these modifications.